Currently the AStA offers the following sports courses for students:
[TransInterQueer]* sport: Self defense and on request Muay Thai Thaiboxing
[WomanLesbianTransInter]* sports: Feminist Martial Art (Tai Chi Chuan)
[TransInterQueer]* sports
Dynamic self-defence training
Always new challenges!
With different exercises we work on perception, dealing with stress in conflict situations and on mental and physical flexibility. It is about decision-making ability, about the fact that every conflict situation requires a quick perception and your solution-oriented consistent action. Also to use aggressions purposefully in order to get out of a dangerous situation as unharmed as possible can be developed by an appropriate training. Start at any time!
Open to all those for whom Trans* Inter* and Queer* are not unknown words.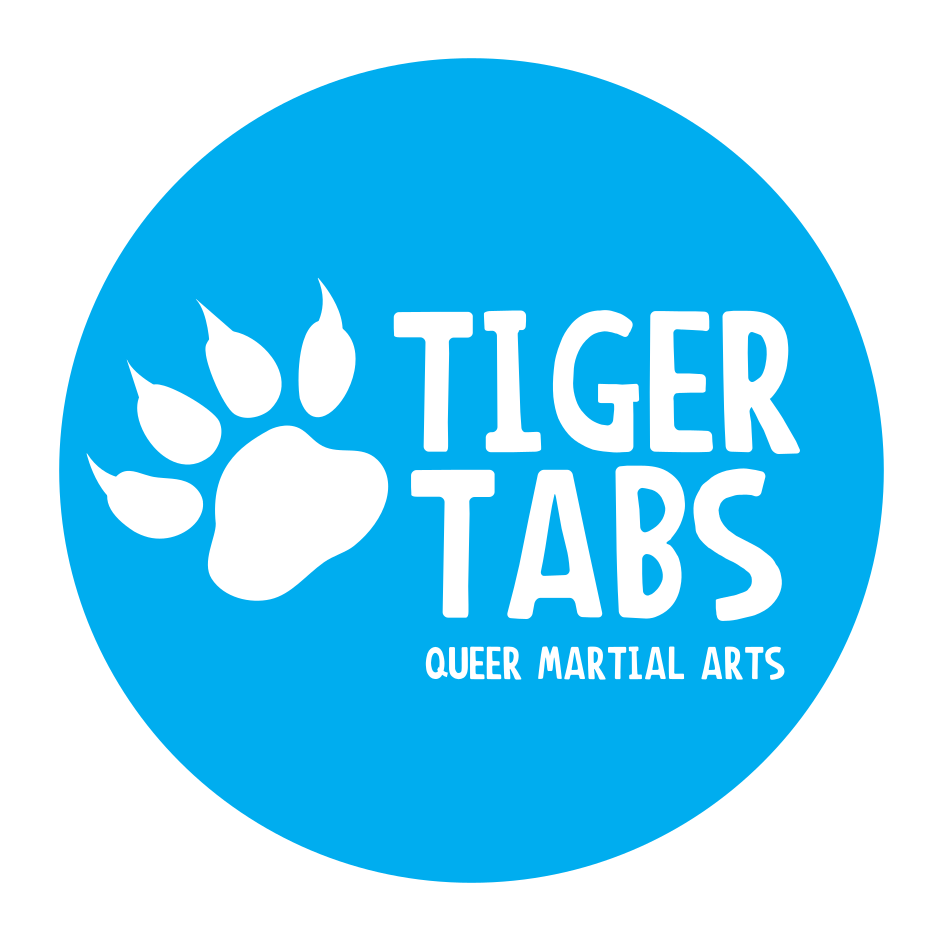 This we offer:
Monday 18 to 19:30h Mariannenarena, Mariannenstrasse 47
Mondays 17 to 19h in Potsdam, Freiland Theaterraum.
Payment depends on the room and financial situation of the participants.
Regular participation 12,50-20 Euro at discretion, otherwise small donation 2-4 Euro per training.
Generally donations are welcome and for workshops we usually provide additional fee contracts.
Please register in advance by mail: tigertabs@systemli.org
Muay Thai Thaiboxing (Workshops)
Muay Thai Thaiboxing consists of punching, kicking, elbow and knee techniques, it may be clinched, is very effective and simply looks good. In a sympathetic Trans/Inter/Queer group it is not about competition or rivalry, but about partnership and sweaty training.
Open to all those who are familiar with trans* inter* and queer*.
If you are interested in a workshop, then get in touch with us: tigertabs@systemli.org
We look forward to seeing you.
-----------------------
The sport is offered by the group TigerTabs and supported by the [LesBiTransInterA]* department AStA FU Berlin
[WomanLesbianTransInter]* sports
Tai Chi Chuan - Martial art in everyday life

With ideas and principles from the Tai Chi Chuan (Ma Tsun Kuen - style) we train calmness, agility, presence, attention and intention. In fixed sequences of movements from Tai Chi Chuan and in free applications. Alone and with a partner.
Please bring comfortable clothes and flat indoor shoes or warm socks.
Beginners+advanced
FLTI* only, no cis-men. (You are a cis-man if you identify with the male gender assigned to you at birth.)
The course will take place from 17 October 2019 - 16 January 2020 every Thursday from 18:30-19:30 in the AWO Neukölln, Falkstraße 27, 12053 Berlin.
No registration is necessary
About the coach:
Fabian_FuFu Gerlach teaches Tai Chi Chuan - Ma Tsun Kuen style in his own school and Feminist Martial Art at Seitenwechsel e.V.
www.taichikunst.org
-----------------------
The sport is offered by Fabian _FuFu Gerlach and supported by the women's* department AStA FU Berlin.